From Taiwan
Name
CHANG Chia Jung

Country/ Region of Citizenship
Taiwan

Graduated from
National Ping Tung Uiversity of Science & Technology
Department
Department of Nanoscience and Nanoengineering (Doctoral)

Privately-financed Student (nominated the Monbukagakusho Honors Scholarship for Privately Financed International Students)

How did you find out about Waseda University?
One year ago, I attended a lecture at the University of Tsukuba, and the guest speaker was my current supervisor.  He is a faculty member of the Waseda-NIMS Graduate Program.  He introduced the details of this program and encouraged me to apply for admission to that program.
Why did you choose Waseda University?
Waseda University is a well-known university in Japan, which has a high score in the World University Rankings.  Waseda University has also signed 56 agreements with Taiwanese institutions, so everybody in Taiwan knows "Waseda".  In addition, Waseda University provides an excellent environment for education, research, and general support for students that I really desired, so I decided to apply for the doctoral program.
How did you get information for our program?
I received information about the doctoral program via the admissions office and the Waseda University website.  Then I was given further information about the Waseda-NIMS Graduate Program from my professor and NIMS staffs.
Did you have any concerns before coming to Japan?
Yes.  Before my Ph.D. studies, I had lived in Japan for two years, and I realized that the cost of living in Japan is a little bit too high.  I was worried about whether or not I could pay tuition fees, room rent, and living expenses.  Thankfully, I got the Monbukagakusho Honors Scholarship for the first year of studies.
Have you had any difficulties when you started a new life here?
Yes, but not much.  My Japanese is pretty limited, and it was difficult to communicate with the real estate agency when looking for an apartment.  Fortunately, my supervisor and our group secretary provided lots of support to me and solved these difficult situations.
How is your life in Japan and Waseda?
I spend most of time for my research work at NIMS (Tsukuba city).  Since my doctoral program started, I have been quite busy.  However, the life in Tsukuba is comfortable, convenient, and secure.  The citizens here are very friendly and polite.
I love Japanese food because it is clean, healthy, and light, which is similar to that in my country.  I really enjoy my life here and study hard to fit in and feel at home.
I always look forward to going to Waseda once every month and enjoy the fresh and comfortable learning atmosphere.
What do you do in your free time?
I usually try to take Sunday off because Sunday is the sabbath day for Christians to worship God.  In addition, I love to learn about Japanese culture, history, and traditions.  Japan is a very beautiful country, and I hope to visit much stunning scenery in Japan, especially historical sites.
How are the relationships with your supervisor and lab members?
My supervisor is very kind and cares about us.  All my lab members are very friendly and helpful.  Sometimes we have lunch or dinner together to share our daily experiences.  I really appreciate it.
Outline of the research
Our team studies the cellular functions of nanobiomaterials.  It is known that in vivo experiments require high cost, a large number of animals, long term analyses, and high repetition due to individual animal deviation.  An in vitro disease model is necessary and prerequisite to replace in vivo animal models.  My current research is focused on two steps: 1) to establish an in vitro model mimicking the disease environment with nano-patterned scaffold; 2) to investigate cell behavior and cell-surface interaction by culturing cells in this model.  On the basis of the obtainable data, the technique of developing an artificial biological scaffold similar to the in vivo disease environment can be expected to facilitate future medical application.
What is your career goal after your degree completion?
My long-term objective is to seek a career in the research and development department of an industrial company.  After completing the Ph.D. program, I would consider joining a postdoctoral fellowship either in Japan or another country (including my country) for 2-3 years and then seek an appropriate position in industry.
Short message to the prospective students
in English
Studying abroad is very cool, but it can be really hard.
International students may face some challenges such as financial burden, culture shock, and language barrier as well as feeling like an outsider.  Fortunately, because of the special relationship between Japan and Taiwan, these above-mentioned problems should be reduced.  Waseda University provides a holistic environment of education, research, and general support for students. So, don't be anxious.
If there are any chances, get on your feet and step outside to see the world.  "Step out", and you will become stronger and stronger.
in Mandarin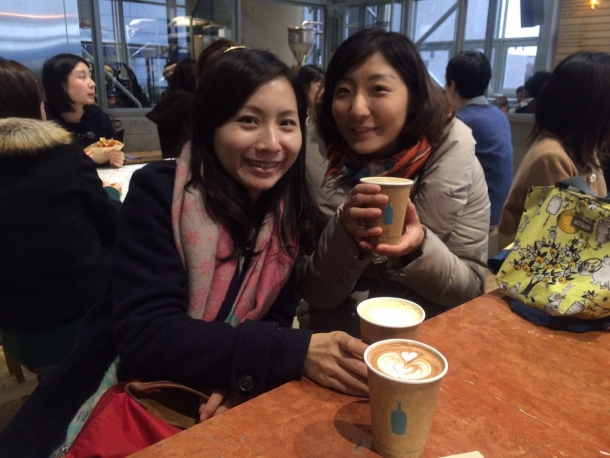 出國求學是一件很棒的事,但也可能是很辛苦的。留學生要面對經濟壓力、文化差異或語言溝通的問題。所幸因著日本與臺灣一份特殊的關係,前述的差異可能降低了很多。早稻田大學裡有相當多的國際學生,學校提供了相當完整的學習環境以及生活支援,相形之下其實不用太擔心。如果有機會,踏出你的腳步,去看這個世界。「出去,學飛」,你將會變得強壯,更強壯,非常強壯。
Archives