On December 8 2018, WBS team supervised by Prof. Kazunori Suzuki proceeded to the Japan final of CFA Research Challenge, hosted by CFA Society Japan.
At CFA Research Challenge, teams made of undergrad and graduate students prepare a financial analysis report of a target company, and professional analysts evaluate those reports.
This year as many as 19 teams participated in the competition and 6 teams proceeded to the final presentation.  We are delighted that WBS team was chosen to be runner-up and awarded a prize by the target company of this year, TOTO Ltd.
Congratulations to the team on this outstanding achievement, and we are proud of their tremendous efforts.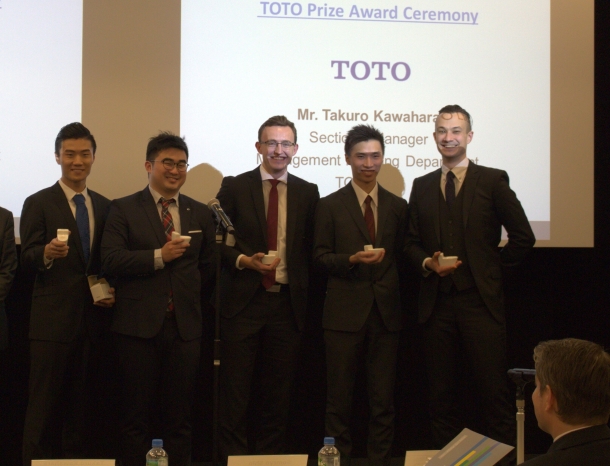 WBS Team (from left to right):
ZHANG, Haochen
CHU, Hsiao-Hsuan
JEREMIES, Erik
QIU, Dongyang
KIEZIK, Michal