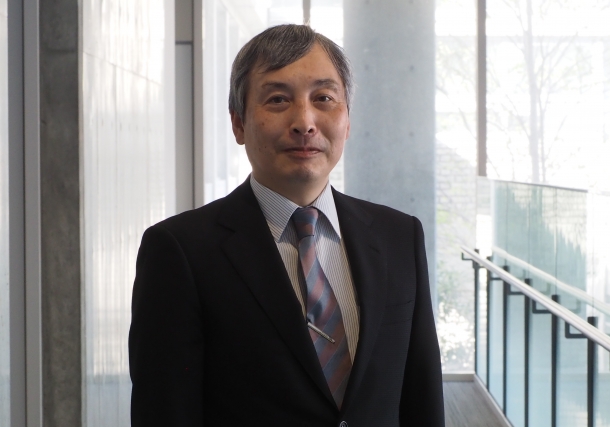 School of Culture, Media and Society
From the Dean
Akira Yanagisawa
Without having once set foot in a classroom since April, without any real sense of having begun the new semester, we find ourselves at the beginning of the fall session. While the issue of the coronavirus has been discussed from many angles, I would like to take this opportunity to share my feelings in the context of our own school department.
Technology alone clearly cannot solve every problem. Clarifying the mechanism of infection and developing medicines are definitely matters for science and technology. However, the establishment and implementation of measures to guard against infection are intrinsically linked to various aspects of society and culture – the very areas covered by learning in the School of Culture, Media and Society. Of course, on a more fundamental level, practicalities are not the sole objective of learning; I am yet reminded that departments such as ours have an important role to play when it comes to their application in wider society.
What is the meaning of lessons at university, then? I'm sure that all our students have various opinions – and even dissatisfactions – regarding online lessons. Since there are various kinds of lessons, it is hard to make a sweeping statement; this is only my personal view, but I honestly feel that online lessons have been more than sufficient in respect to pure lectures. I have compiled lectures primarily in the form of on-demand videos. Although preparing the videos is difficult and there are obvious disadvantages, such as the absence of presence and an inability to develop topics on an adlib basis, I think that I have been able to cover everything I want to convey. Judging from the reports submitted at the end of the semester, and in spite of such issues as the inability to fully use the library facilities, many of them are well written and do not seem inferior to last year's efforts.
In many different companies and organizations, a large proportion of work is being processed remotely, making people wonder about the meaning of commuting to work every day. This also makes me wonder again about the significance of having students assemble in classrooms for lessons. Of course, I have no intention of proposing that we should abandon face-to-face lessons all together, an approach that would be far too extreme. Rather, I hope to explore alongside my students ways to compile lessons that can only be conducted in the classroom environment.