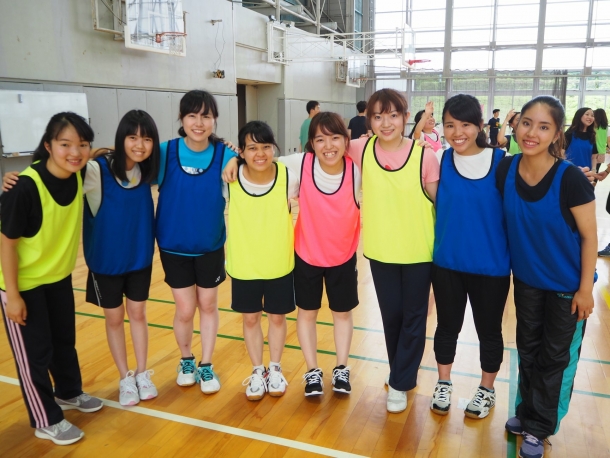 On June 24th (Sun), WISH Sports competition was held in Tokorozawa Campus. The competition is not designed to prioritizing those who are good at sports but all residents, no matter their athleticism. I personally found basketball very exciting, and was trash talking right before the day of the sport competition, screaming, "We will win!"
On the morning, we met at 2nd floor of WISH and energetically went to Tokorozawa Campus by train. When we get there, some people were already warming up. Through their eyes, I saw their will to compete. Since I did not want to lose either, I started to warm up by playing some basketball, too. Our teams were divided according to each block, so I had opportunities to know people from different floors.



The very first sport we had was jump rope, and our efforts have paid off by getting the highest score. Later, the most exciting basketball games took place. Even though we ended up with low score, everybody did his or her best, which was purely awesome. We played dodge ball and Swedish relay in afternoon. I participated in Swedish relay and it was really fun. Everybody gave his or her fastest speed just to get that championship.



Due to the diversities of sports, everybody was able to let his or her unique talent flourishes. Though the blue team could not win the championship, I was very happy to know new friends throughout this event. I have learned the powerfulness of sports that can connect people even there are language barriers. I hope I can meet and know more people in WISH through sports in the future.
School of Political Sciences& Economics 3rd year, Y.L.