Waseda Frontline Research Vol. 11 – 4: The City within a City – Ginza in Japanese Literature: a Dialogue between Prof. Toeda and Prof. Campbell Parts 4-4
Thu, Oct 13, 2016
Professor Hirokazu Toeda, scholar of modern Japanese literature
School of Culture, Media and Society, Faculty of Letters, Arts and Sciences
Part 4: Diverse viewpoints and dialogues – Spirally evolving Japanese literature
Part 4 is the final installment of the dialogue between Professor Hirokazu Toeda of the School of Culture, Media and Society, Faculty of Letters, Arts and Sciences and Professor Robert Campbell at the University of Tokyo's Graduate School of Arts and Sciences, this time on the prospects for the global expansion of Japanese literary research and efforts to combine it with other fields.
(Date: April 25, 2016)
Toeda: The reality of censorship during the occupation becomes evident if you study research materials at the Gordon W. Prange Collection of the University of Maryland Libraries. Such research involves meticulous and patient work, reconstructing materials by repeatedly investigating and speculating on things like the times, the ideas and the organizations behind each individual document.
The main focus of my studies is on modern Japanese literature. However, if they are examined from a different angle, for example, when a literary work is made into a movie, there may be aspects that could contribute to cinematic, historical, and even architectural research of the period. I believe integrating these diverse viewpoints can provide new perceptions of modern Japanese literature, leading to the future progress in our research.
Campbell:  One researcher alone cannot accomplish this, and now, with the fundamental nature of Japanese literary research being questioned, we need to promote the integration of diverse viewpoints. The results do not all necessarily have to converge upon Japanese literature, but could perhaps circulate among various fields and develop in a spiral fashion, becoming research that will be utilized as knowledge in other fields.
Toeda:  You are absolutely right. I want to pursue research that involves researchers from different fields, research that cannot be categorized into one particular area. Japanese literary research needs to delve further into interdisciplinary study, pooling various ideas and perspectives and generating more constructive opinions.
Campbell:  With the recent spread of the Internet and the emergence of low-cost carriers, people's sense of space has greatly altered within a single generation. As interest in spatial mobility itself has decreased, so have hassles and distress. Around the time of the Great East Japan Earthquake in 2011, there seemed to be a change in people's awareness of archiving, preserving, and exhibiting cultural materials from history. Due to these changes, the significance of cultural and literary research is being reconsidered once again, apparently resulting in fertile themes of collaborative research across several fields.
Perhaps these research results could be used, for instance, in community revitalization or urban development. I am interested in whether literary works can be utilized as a way of continuously adding cultural value to urban spaces and how such research resonates with the real world. While redevelopment in Tokyo is currently proceeding at fever pitch, there also seems to be a movement to try to leave behind a historical story, a landscape that conveys a sense of the people who lived here before.
As communities continue to age and Japanese society advocates a gradual reshaping, what can we offer? Perhaps this process is what postwar Japan's humanities and social science disciplines are weak in. Researchers and research institutions, especially those in the arts, have maintained a distance from involvement in public infrastructure. This may have been somewhat inevitable in the postwar era and in those fields, but I hope we can start to find a way to, I dare say, "correct" it.
Toeda:  That's right. For instance, I wonder whether we can go through all the books and materials in our literary research field that have described the spaces of Tokyo and treat them as big data, groundwork for a three-dimensional space-time reconstruction. Simply looking at literature of a certain era within a specific urban space, which has been done to date, only produces a narrow explanation. I am a Tokyoite, but I only know parts of the city. It would be fine even if, after having collected the data and rearranged it from various perspectives, an image of Tokyo emerged that contradicts our own predictions.
If researchers from various fields investigate and analyze Tokyo from their respective perspectives, they will come up with different visions. I think it is meaningful to share those alternative views and opinions for a constructive discussion.
Campbell:  Achieving that will require dialogues among various researchers.
Toeda:  An example of this is the Tokyo Textscapes international symposium held at UCLA in May last year. The word "textscapes" was something we coined, our purpose being to rethink modern Japanese literature through a multidisciplinary approach to literary texts depicting Tokyo, a stage of modern literature. You were one of those who joined us at the platform.
Later this year from August 10-12, you and I are due to hold an international workshop at UCLA called the Edo/Tokyo Workshop. We will introduce our research methods such as the use of maps, photos and other materials, and share our survey research results on various localities such as the Sumida River, Ginza, Asakusa, Shibuya and others that appear in Mokuami Kawatake's kabuki play "Kosode Soga Azamino Ironui" (1858), Kafu Nagai's "Sumida River" (Momiyama Shoten, 1911), and director Yuzo Kawashima's film "Susaki Paradise Akashingo [Red Light in Susaki Paradise]" (1956). I believe this exchange of views on a global stage with others interested in Edo/Tokyo will lead to new developments in the future.
Although we will be lecturing foreign students at the workshop, we will also focus on creating an environment that enables young Japanese researchers to play a dynamic role internationally. Waseda launched the Double-Degree Program in 2008 with Columbia University for doctoral students of the Japanese Language and Literature Course. We have also established the Ryusaku Tsunoda Center for Japanese Culture in 2015, as a forum for researchers of Japanese culture to interact as well as a space for planning and conducting international symposiums and international joint research. Furthermore, the university is pressing ahead with reforms to bring top-level students from overseas for the International Japanese Studies five-year integrated doctoral program in the Graduate School of Letters, Arts and Science starting in 2018, in addition to the currently-existing English-based Degree Studies September Admission Program (EDESSA).
I hope to become acquainted with many researchers through these activities to periodically consider Tokyo's relationship with culture, society, and the world.
In the next two parts of this series, we present a dialogue with Michael Emmerich, senior associate professor at UCLA, with whom we jointly held Tokyo Textscapes symposium mentioned above and are jointly planning the Edo/Tokyo Workshop. He will talk about promoting together Japanese literature seen from a global perspective and about the differences between university education in the US and Japan.
Profiles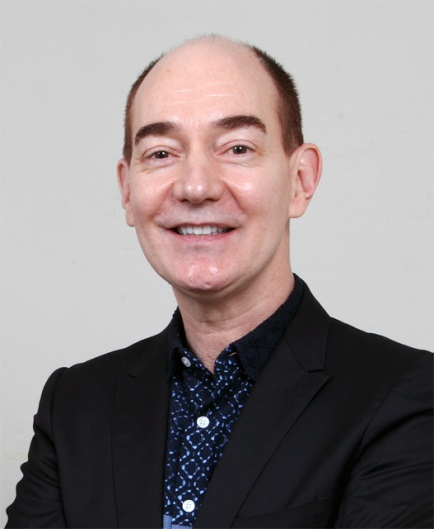 Professor Robert Campbell
Born in New York, Professor Robert Campbell graduated from University of California, Berkeley and earned a PhD in literature from the Department of East Asian Languages and Civilizations, Harvard University. He moved to Japan in 1985 as a research student in the Faculty of Humanities, Kyushu University, later joining the faculty as an assistant professor. He also served as associate professor at the National Institute of Japanese Literature and associate professor and later professor at the Graduate School of Arts and Sciences, the University of Tokyo. His specialization is Japanese literature from the Edo to Meiji period. His publications include "Robert Campbell no Shosetsuka Shinzui—Gendai Sakka Rokunin to no Taiwa [Dialogue With Six Contemporary Artists – Novelist Essence of Robert Campbell]" (NHK Publishing, 2012), "J-Bungaku—Eigo de Deai, Nihongo wo Ajiwau Meisaku 50 [J-Literature: Fifty Masterpieces to Encounter in English and Relish in Japanese]" (University of Tokyo Press, 2010), "Kanbun Shosetsu Shu [Meiji Novels Written in Classical Chinese]" (Iwanami Shoten, 2005), "Yomu Koto no Chikara―Todai Komaba Renzoku Kōgi [The Power of Reading―Lectures at Komaba, the University of Tokyo]" (Kodansha, 2004) and "Kaigai Kenbun Shu [A Collection of Observations from Abroad]" (co-writer, Iwanami Shoten, 2009). He is also active in the Japanese media where he utilizes his expertise in literature as a television host, news commentator, newspaper columnist, book reviewer and radio personality.
Professor Hirokazu Toeda
Born in Tokyo in 1964, Professor Hirokazu Toeda graduated from Waseda University's then School of Letters, Arts and Sciences before going on to study Japanese literature the Graduate School of Letters, Arts and Sciences, where he obtained his PhD in literature. He served as an assistant professor at Otsuma Women's University before returning to Waseda University as an associate professor. He has served as a professor since 2003. He also frequently takes on collaborative posts overseas, such as visiting professor at UCLA in 2015 and visiting researcher at Columbia University in 2015 and 2016. Professor Toeda received the Utsubo Kubota Prize for Literature in 1994. His field of specialization is modern Japanese literature (literary modernism centered on the New Sensationalist school of Japanese writers, modern Japanese literature and the media and the interrelation between literature and censorship during the Allied occupation, etc.) His publications include "Shigeo Iwanami—Living Low, Thinking High" (Minerva Shobo, 2013), "Masterpieces Can Be Made—Yasunari Kawabata and His Works" (NHK Publishing Inc., 2009), "Censorship, Media and Literary Culture in Japan: from Edo to Postwar" (co-author and co-editor, Shinyosha, 2012), "Survey of Magazines during Occupation—Literary Edition, Volumes 1-5" (co-author/editor, Iwanami Shoten, 2009-2010), "The Cambridge History of Japanese Literature" (co-author, Cambridge University Press, 2015), and a commentary on Parts 1 and 2 of Riichi Yokomitsu's "Ryoshu" (Iwanami Shoten, 2016).
The venue
Morioka Shoten, Ginza Branch
The dialogue took place at Morioka Shoten, Ginza Branch, located on the first floor of Suzuki Building in Ginza-Itchōme. Under the concept of "selling one book at a time," this store adapts the unique business style of selling only one kind of book per week and creating elaborate displays, which attract many visitors from abroad as well.