Services and facilities to support student life
Fri, Apr 5, 2019
Where can students get help with citations for their essays? What documents do they need to register to use the gym on campus? Who should they ask if they have questions about health insurance and subsidies? This article introduces the services and facilities to support student life at Waseda.
Waseda Portal Office
The Waseda Portal Office on the first floor of Building No. 7 of Waseda campus is a comprehensive student help desk that provides student support and consultation. From university-wide open-course registration to loss and found, the office provides solutions to various kinds of questions students may have. If the Portal Office is not able to assist students directly, they will refer students to the appropriate help desks or offices.
Computer rooms
Students can use the computer rooms available on each campus. For more information, visit the IT Service Navigation homepage.
Writing centers
Currently, there are three writing centers across campuses. Students who have questions on writing reports, essays or thesis in Japanese or English could consider visiting one of the writing centers. Each session is 45 minutes long and all students are required to make reservation on MyWaseda with one of the follow centers on Waseda campus (2F, Building No. 3), Nishiwaseda campus (Room 201, Building No. 60) or Tokorozawa campus (4F, Learning Commons of Tokorozawa Library).
W-Space
There are many multi-purpose W-Spaces across Waseda University's campuses. Students can make use of them for self-study, group discussions or even co-curricular activities. As each W-Space has slightly different rules and regulations, students are strongly encouraged to look up the website of Waseda Portal Office for more information.
Gymnasium
If students want workout on campus during class intervals or after class, they can consider using the gym on basement level 2 of the Student Center on Toyama campus. Not only is the gym equipped with changing and shower rooms, professional fitness trainers are also present to assist students.
Students thinking of using the gym should take note that membership registration is required and it comes with an annual fee of 4,500 yen. For more information on registration, contact the Student Affairs Division.
Email: [email protected]
Takaishi Memorial Swimming Pool
Besides gymnasium, students can also find a large pool used even by past Olympians for training on Toyama campus. For more information on registration and regulations, contact the Athletic Center.
Email: [email protected]
Other facilities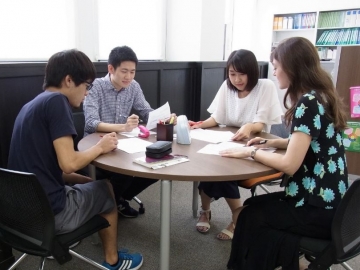 There are many more services and facilities at Waseda available for students. Visit the Waseda Portal Office to see what other services and facilities may be available.
The following is a list of useful contact information, which can also be found in the international student handbook.
Links