Why Waseda? Testimonials from 18 international students from around the world (Part 4 of 5)
Tue, Apr 2, 2019
In the 2017 academic year, there were more than 7,000 international students hailing from 120 different countries and regions studying at Waseda, making the University the most internationalized in terms of the number of international students. Why do international students choose Waseda? In this five-part series, 18 students from around the world share why.
"Waseda's global outlook and openness appeal to me the most."
Robert FAHEY from Ireland
Graduate student at the Graduate School of Political Science
I worked as a journalist in my previous job, which gave me a lot of opportunities to visit Japan for business trips. I enjoyed spending time in Japan, and became fascinated by studying the similarities and contrasts between Japan and Europe. When the opportunity arose to do my graduate study in Japan, it was an easy decision for me – studying here would give me an important new experience and a new perspective on the world.
My major is political science, and my doctoral research focuses on political communication in Japan. For me, what attracted me the most was how the Faculty of Political Science and Economics here is developing a strong reputation for being open-minded and innovative about research. While there are many great universities in Japan, some of them have a reputation for being very traditional and not open to new ideas or research methods. Waseda has a global outlook and embraces innovation, which appealed to me greatly.
I am hoping to pursue a career as an academic – a professor or a researcher – which will allow me to use everything that I have learned to advance knowledge about my field, and to educate and lead the next generation of young people. I am also working on a project with some famous journalists and researchers to create a network of young academics with an interest in Japan, who can help to promote better understanding and research about Japan overseas.
As to what surprised me the most after coming to Japan, it was how confident people here feel about their safety even though the places I lived before (Ireland and the UK) are very safe countries by most standards. You would never see people leaving their laptops or expensive smartphones on a café table while they went to order a coffee in Ireland and the UK. It is amazing how relaxed people feel about personal safety, even in a large city like Tokyo.
"Learning the Japanese language is an important aspect to deepening one's knowledge in Japanese culture."
Silivanh PHANOUVONG from Laos
Graduate student at the Graduate School of Economics
I chose to carry my research on Southeast Asian economy in Japan because of its leading economy in the region and its high educational standards. Concurrently, I also wish to improve my Japanese language skills while carrying out the research. Among all Japanese universities, particularly chose Waseda University because of its local reputation and international environment. Over here at Waseda, I get to experience Japanese culture while meeting people from different backgrounds and countries.
I have to say that I was very surprised by the use of "Inkan" or Japanese stamps. Even now, most legal documents in Japan require an Inkan rather than a signature, an important element of Japanese cultural identity. As for the challenges I faced in Japan, I think the biggest thing is language barriers. When I first came to Japan, I signed up for an ikebana class because I was really interested in the Japanese art of flower arrangement. However, due to my language inefficiency in Japanese, I was not able to fully comprehend what the instructor was saying. As such, I feel that learning the Japanese language is an important aspect to deepening one's knowledge in Japanese culture. If you are new to Japan and Japanese language, you should definitely check out the Intercultural Communication Center or ICC. From language exchange to cultural experience events, they organize many events for international students to help us integrate better into life at Waseda and in Japan.
"Diversity is the most appealing part about Waseda."
ISHIBASHI Tanji from Paraguay
Undergraduate student at the School of International Liberal Studies 
Unlike most international students, one of the main reasons why I made the decision to study in Japan was the fact that I already had a strong connection with Japan to begin with. My family is originally from Wakayama, Japan. Because of my grandfather's job at a government agency, he had decided to settle in Paraguay, a landlocked country in South America, as he fell in love with the country and its people. Although I received my education back in Paraguay all the way up to high school, I have had deep connections and interactions with the local Japanese community.
My major or concentration at SILS is Political Economy of International Development and my minor is Global Leadership Studies. The main reason why I decided to enroll in SILS among all offers I got from other universities was because of Waseda's broad curriculum and robust study plan. I believed Waseda would grant me the opportunity to grow not only as a specialist in my field but also as a person in all aspects. Looking back, it certainly has provided me with such opportunity.
I feel that diversity is the most appealing part about Waseda. The university is like a melting pot where people of different backgrounds gathered together, inspiring one another. I am able to meet people from Japan who do not speak Japanese at all, take classes related to International Politics with students from North and South Korea, and engage in group discussions with classmates with disabilities or neutral gender. Such interactions with people of diverse backgrounds have had a radical change on the values I uphold and how I view the world. Waseda made me break all stereotypes and enabled me to appreciate people based on individuality.
"I want to apply what I have learned at Waseda and contribute to the development of my home country."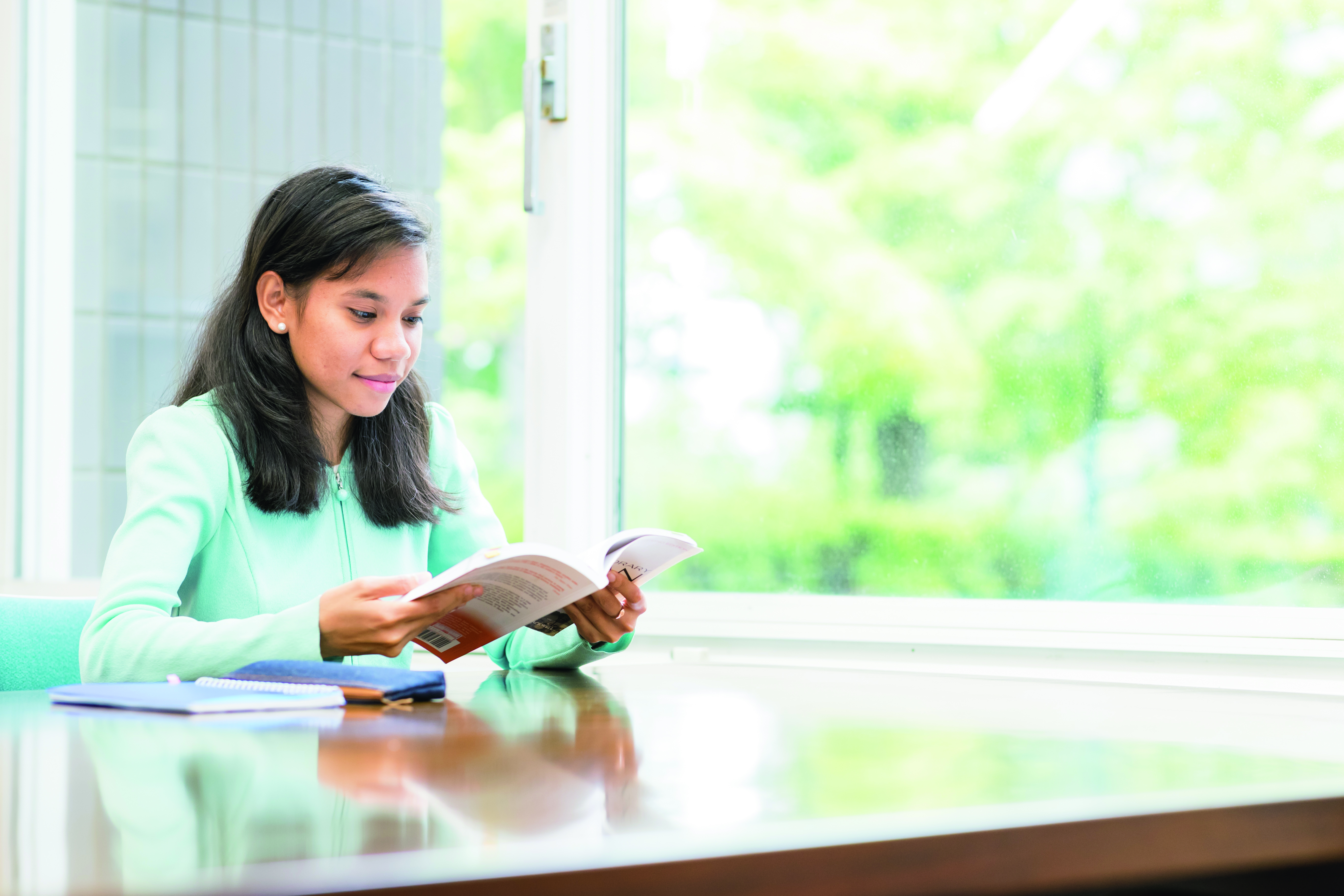 ARAUJO DOS SANTOS, Palmira from East Timor
Undergraduate student at the School of Social Sciences
Honestly, I wanted to study in Japan because of its people, its society, and most of all for its language. I love the way the language sounds and the way it is written even sometimes hard for me but so far, I have learned so many things. The people are honestly one of the most polite and kindest people I have ever met. I am glad of its society because I could explore many areas of Japan without feeling worried about my life. Japan in no doubts has been so great a country for me.
Majoring in social science, I am part of the Contemporary Japanese Studies program. Waseda University is one of the best-known universities in Japan and it is especially famous for its social science-related degree programs. After graduating, I want to apply what I have learned at Waseda and contribute to the development of my home country, East Timor. I am also keen in sharing and spreading the expertise I have gained here at Waseda and in Japan to the people of East Timor.
The greatest experience I have had at Waseda University was being able to meet so many different kinds of people, especially international students of different backgrounds. Through forging friendships with people who come from different cultural backgrounds, I was able to expand my horizons and learn to see things from different perspectives. Such experiences are not only excellent opportunities for learning about the world, but also for personal growth as well. Waseda is able to provide me such opportunities because it has the most number of international students among all Japanese universities.
*The original article was published in Japanese in the August 2018 edition (No. 1230) of Waseda Gakuho, a bi-monthly magazine for alumni. All information is current as of the date of publication. This English version has been edited for clarity and length.
Read more testimonials
Links