True value of international liberal studies education
Fri, Nov 24, 2017
The School of International Liberal Studies (SILS) was founded in 2004. At the time, it represented something of an experiment not only for Waseda University, but also for Japanese higher education at large. The name of SILS is motivated by the desire to establish an undergraduate school in which 1) students from diverse nationalities and cultures could learn together by a common 'international' language, i.e. English, and 2) students could enjoy a 'liberal' arts education and be broadly educated while having a concentration at the time. Since the school was founded, 99% of the classes have been conducted in English. At present, one-third of the student population at SILS is made up of international students. Additionally, approximately 250 students from overseas partner universities come to SILS every year on a one-year student exchange or double degree program. In order to fully utilize these diversities among students, classes at SILS are conducted in small class size to maximize student engagement and participation.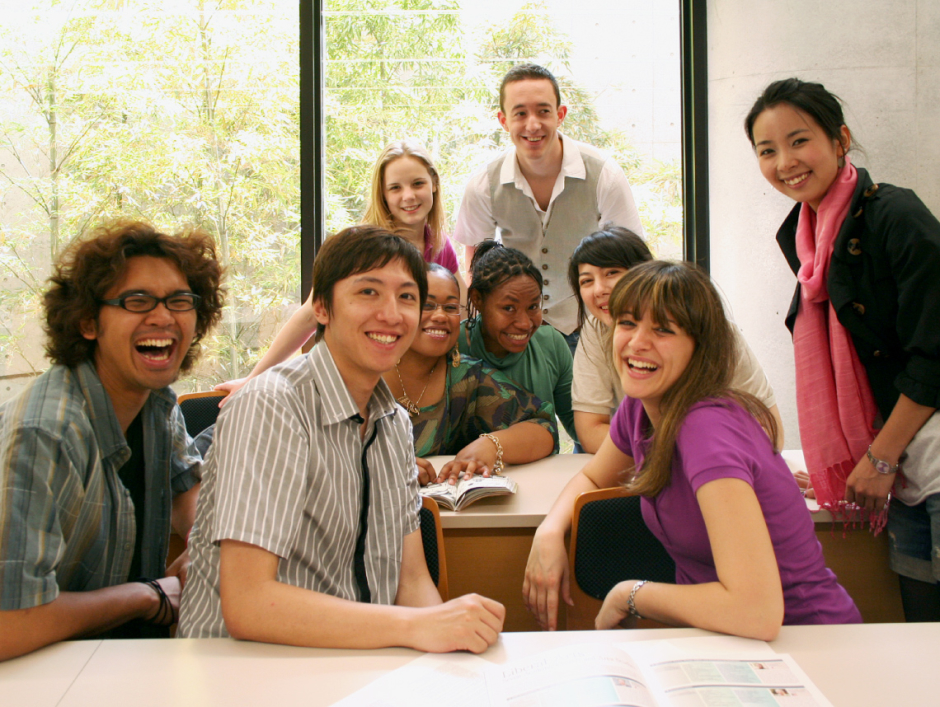 It is not uncommon to see students getting heated up in class discussion, especially in political science classes. Disagreement and collision of ideas among students may occur, but these experiences constitute to the true meaning of internationalization. In a world that is turning more borderless than ever today, concepts such nationality are starting to lose significance. Our world will soon become one where individuals have to constantly display consideration for the others and think about how they could coexist in harmony with them. At SILS, every student enjoys freedom of speech and together they learn the essence of international communication. While many Japanese may not aware of it, one of the reasons why overseas students are attracted to Japanese universities is the freedom of expression they can enjoy while studying in Japan.
As international students make up a considerable student population of SILS, Japanese students will find themselves having to always interact with them throughout their undergraduate studies in the school. This experience will serve as positive influence to both local Japanese and international students, stimulating their minds and expanding their world views as they interact with one another. Hence, SILS also urges its students to make full use of what the school and university have to offer, such as by signing up for classes offered by the Global Education Center or participating in student clubs and events, to meet new people of diverse backgrounds and nationals. It hopes its students will make friends and connections with people from all around the world, and develop an enriching international experience for themselves.
As time changes, SILS has to constantly transform itself to offer an education system that prepares students for the challenges they will face when they step into society. For instance, being proficient in English and one's mother tongue would no longer be sufficient. The need for a third or even fourth language would be necessary to stay competent globally. As such, SILS is planning to expand its study abroad program to non-English speaking countries and hire more plurilingual academic staff to diversify its undergraduate program in the near future. At the same time, SILS will also continue to work with existing students by collecting feedback to provide better student support and school curriculum. SILS is committed to providing a world class university education that meets the global standards and will continue to do so for many more decades to come.
Links