A worldwide network of affiliated institutions enables wide-ranging personnel exchanges and research/education cooperation. Membership in various international consortia and associations provides even more opportunities.
Partner Institutions
Consortia and Association Memberships
Association of Pacific Rim Universities (APRU)
Established in 1997, APRU is an international organization consisting of major universities in the Pacific Rim region. With a current membership of 45 universities from 16 countries and regions, the consortium conducts various activities such as distance learning, training of young researchers, and organizing international conferences for doctoral students with the intention of strengthening mutual cooperation and contributing to the social development of Pacific Rim communities.
---
University Research Association (URA)
EEstablished by the United States government in 1965, the URA is a consortium of around 90 leading research-oriented universities in the USA, UK, Canada, Japan, and Italy. Its main functions are the management and maintenance of the Fermi National Accelerator Laboratory, a large-scale high-energy accelerator for elementary particle physics research under the auspices of the US Department of Energy, and the management and governance of the Super Conducting Super Collider (SSC).
---
Venice International University (VIU)
Established in 1997, VIU is a consortium between universities from around the world and local public and non-governmental organizations. Waseda University joined VIU in 2002.
VIU offers three types of programs: Joint Undergraduate, Graduate, and Research programs. Students from member institutions earn credits at VIU through study abroad, which are transferable to their home institution. In addition, one Waseda faculty member is sent to teach at VIU each spring and fall semester.
---
Asia-Pacific Association for International Education (APAIE)
Established in March 2005, APAIE aims to create and provide a place where international educational representatives from universities in the Asia-Pacific region can communicate and exchange information. Waseda University helped establish APAIE and has worked with APAIE in the management of the association from the beginning as a founding member. APAIE undertakes numerous projects as a version of NAFSA and EAIE for the Asian region. APAIE holds an annual general meeting in March which features international workshops and symposiums as well as booths run by participating universities where they can showcase their study abroad programs.
---
AUN Plus Three University Network (ASEAN+3 UNet)
The ASEAN University Network (AUN) is a consortium, established in 1995, of universities in 10 ASEAN member countries. Joined by another three countries – Japan, China, and South Korea – AUN developed into the AUN Plus Three University Network in 2009. As a member university of the AUN Plus Three University Network, Waseda University participates in the consortium's conferences and events in order to contribute to finding solutions to major issues in higher education in the ASEAN region and promote academic exchange among the members.
---
U21 was established in 1997 to form an international network of 25 research-intensive universities. With a focus on the three clusters: "Researcher Engagement", "Educational Innovation", and "Student Experience", Waseda will earnestly seek to promote original research and increase dissemination of research findings internationally as a U21 member.
---
Waseda University Confucius Institute
Waseda University Confucius Institute was established in partnership with Peking University on April 12, 2007 as the first "Research-Oriented Confucius Institute." With the aim of cultivating students' capability to work as a bridge between China and Japan, the Institute has been engaged in a number of programs along with its core projects to foster young researchers, promote joint research, and publish research papers.
---
QTEM (Quantitative Techniques for Economics and Management) is an international network of the world's top business schools that aims to train students from member universities in fields such as statistics and econometrics through study abroad programs and internships. The consortium was established in 2012, and Waseda University became a member early in the organization's development just one year later. Currently, the network has expanded to include 24 member universities, mainly from Europe and Asia.
---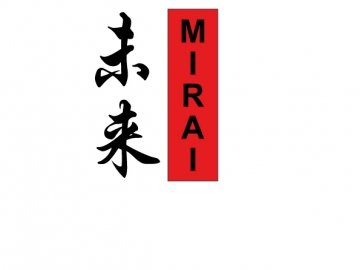 MIRAI began in 2017 as an initiative to activate international joint research between Japan and Sweden. Consisting of 15 Japanese and Swedish research universities, MIRAI seeks to promote bilateral joint research that aims to find solutions to global issues in the important fields of Ageing, Sustainability, Material Sciences, and Innovation. Plans for the MIRAI project were initially formulated during the October 2015 Japan-Sweden University Presidents' Summit.
---
Korea-Japan Millennium Forum
The Korea-Japan Millennium Forum is a symposium organized by four private universities in Korea and Japan: Waseda University, Keio University, Korea University, and Yonsei University. The Forum is held annually, with hosting duties rotating between each of the member universities. In addition to being a venue for the university presidents and researchers to discuss a variety of issues related to higher education, the Forum also features a student presentation session.