The Central European country of Austria, surrounded by the natural beauty of the Alps. In the ancient city Vienna with its deep connections to the House of Habsburg and which holds a prosperous history spanning 640 years in Europe, there are places such as the Hofburg and world heritage sites like Schonbrunn Palace among many others displaying the beauty and splendor of the country's history even today.
And of course you cannot talk about Austria without music, since Austria is the home of some of the most famous composers in the history of music like Mozart, Schubert and Haydn. Salzburg is a huge attraction for Japanese tourists as the home of Mozart and the setting for the movie "The Sound of Music".
Did you know that this year is a special year in Japan-Austria relations?
This year is actually the 150th anniversary of relations between Japan and Austria. The President of the Republic of Austria Alexander Van der Bellen and the current head of House Habsburg Archduke Karl von Habsburg are going to visit Japan and the Habsburg Exhibition at the National Museum of Western Arts even with the portrait of famous Queen Elisabeth and many other events are also planned. This year is "The hot year of Austria" in Japan.
This ICC event will introduce some of the beauty of Austria to you!
The event includes a presentation by Mr. Yoshinori Katori, president of The Japan-Austria Society, about Austrian art and culture. There will also be presentations by Waseda students from Austria about  the daily life in Austria and the dialect of Austrian-German language. After that there will be a performance of the great Autro-Hungarian composer Franz Liszt's "Liebestraume" and "La campanella" by the Waseda Piano Society. We will also have a performance of a medley from "The Sound of Music" by special guest violinist.
Also, during the cafe mixing time, there will be food for about 100 participants from the restaurant "Miwatei" which is located in Gotokuji, Setagaya-ku, and specialises in food and wine from Austro-Italian border region of South Tyrol.
The local food of South Tyrol has a profound cultural and historic background which we think you will be surprised and intrigued by on the day.
This is a great chance to get a total taste of Austria, you can't miss it!
"If you are seeking happiness, go forth to Austria!"
Program
Presentation about Austrian art and culture by Mr. Yoshinori Katori (President of The Japan-Austria Society)
Presentation by students from Austria
Performance by Waseda Piano Society
Performance of violin medley related to "The Sound of Music"
Cafe mixing time (with local food from South Tyrol for the first 100 people!)
Date & Time
Dec. 9th (Mon), 2019 6:15pm – 7:45pm (Doors Open 6:00pm)
Place
Okuma Garden House (1F, Bldg. 25)
Eligibility
Waseda students, Staff & General Public
Language
English and Japanese
Fee
Free
Registration
Not Required
Capacity
150 people
Guest Profile
Marina Yasuda (Violinist)

Born in Tsukuba, Ibaraki Prefecture. Graduate of Waseda University.
Won 2nd prize in the high school section of the 2004 Kamakura Music Competition.
Worked as solo concert master of the Waseda Symphony Orchestra.
In 2009 she played a European tour as the violin soloist for the symphony "Ein Heldenleben" which won her great praise in the press both at home and overseas. The Berlin concert of this tour was broadcast worldwide, and a CD of the first concert was released by Universal Classics & Jazz.
Her performance at this concert even earned great praise from one of the first concertmasters of the Berlin Philharmonic Daniel Stabrawa.
She has given concerts at hospitals, kindergartens and elementary schools since she was a student.
Currently she is taking part in indoor concerts and recording sessions for artists' CDs, commercials and TV dramas.
Takehiro Takahata (Pianist)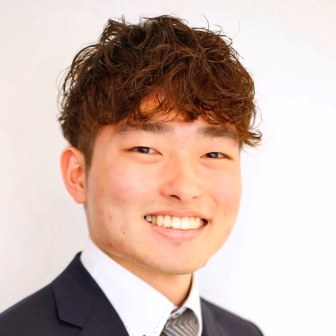 Born in Miyazaki City, Miyazaki Prefecture
Graduated from Miyazaki Daiichi High School in literature and science.
Currently a 3rd year student in piano and composition masterclass at the Senzoku Gakuen College of Music.
Winner of multiple music contests, including the Gold Prize at Japan J.S. Bach Music Concours.
Also has completed masterclasses at home and overseas including the Kirishima International Music Festival, the Miyazaki International Music  Festival and the Tignes International Summer Music Academy (Music Alp).
Waseda Piano Society
Founded in 1980, Waseda Piano Society is an intercollegiate student circle and part of the Tokyo Big Six Universities Piano Association. Starting from our guiding principle; "interact with as many people as possible through piano", we hold over 10 concerts and other events per year. As of Novermber 2019 we have over 150 members, however despite this large scale we actually have a lively and cozy atmosphere in the circle. We usually have activities in the Waseda University Student Union Building's music practice room.
We usually have around 20 concerts every year, including our 3 times per year seasonal concerts, concerts in collaboration with other universities', concerts hosted by the Tokyo Big Six Universities Piano Association, the Waseda Festival concert and a Christmas concert. Recently we have been proactively holding volunteer concerts and concerts in homes for the elderly. The concerts have a wide variety of genres and formats, and beginners through to experienced players can all perform. We also hold regular "mini salons" open to circle members only where members can easily listen and play for each other.
We don't only do piano related activities, 3 times per year we also hold training camps, barbecue parties and fireworks watching events as well as many others. Our 3 main non-piano events are the 100 kilometre hike, watching the Waseda-Keio Baseball Game and of course the Waseda Festival.
Cooperation
The Embassy of the Republic of Austria in Tokyo The Austrian Cultural Forum
The Japan-Austria Society
Waseda Piano Society (School of Human Sciences 3rd year; Sari Isobe and School of Advanced Science and Engineering 1st year; Chiharu Nagashima)
Ms. Marina Yasuda (Violinist)
Mr. Takehiro Takahata (Pianist)
Sponsorship
Local food restaurant of South Tyrol, North Italy "Miwatei" (Setagaya-ku, Gotokuji)
Enquiries
Tel: 03-5286-3990  E-mail: [email protected]