Hiraku Shimoda
Director, Student Diversity Center, Waseda University
Professor, Faculty of Law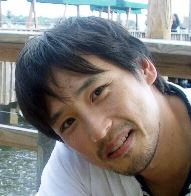 One great pleasure in strolling through our campus is to take in the symphony of many different languages. We can hear Japanese one minute, only to hear Spanish the next. We might catch a burst of Chinese, then suddenly be awash in a stream of – Russian? Polish? The mind wonders – sometimes flowing from a single pack of students. Older professors tell me that this is a relatively new phenomenon at Waseda, and it is certainly a welcome one. Multiculturalism – in all its forms, some obvious, others less so – is now an embedded feature of the Waseda community, and the Intercultural Communication Center is living proof.
ICC is an open, casual, social space for students of every cultural background. We can help you get acclimated to university life in Japan and find yourself a new community here. There are fun events and activities planned throughout the school year to bring many different students together. Whether you're interested in culture, language, sports, or tasty food, these are perfect opportunities to make new friends and broaden your horizons. In turn, your presence and participation become a chance for your fellow students to learn a bit about you and your own culture.
Whatever it is that has brought you to Japan and to Waseda, ICC can help you feel right at home. Stop by the 1st floor of Building 3 and come find out all that's going on at ICC.