George Takei is a famous broadway actor and a gay man who will come to Japan to attend the premiere of the film version of his stage musical; "Allegiance", a recipient of 6 prizes at the 2016 Broadway World Awards.
The ICC together with the GS Center, has taken this chance to invite Mr. Takei to hold a talk session here at Waseda.
In the first part of this event, Mr. Takei will talk about his own life as a "double minority"; both a Japanese-American and a gay man, including his experiences in the Japanese-American internment camps during World War II and the difficulties he has had living as a gay person.
In the second part of the event, fellow "Allegiance" cast member Elena Wang will sing the song "Higher" from the musical as well as "It Gets Better" from the It Gets Better Project. The It Gets Better Project is a campaign launched in an effort to prevent suicide among young LGBT people by spreading the message that suffering is temporary and their lives will improve. The "It Gets Better" song will be performed together with SEIREN, an official student circle of Waseda University.
If you are interested in human rights; especially LGBT and race relations issues or you just like musicals then please come and participate in this event!
Date & Time
Nov. 8th (Wed) 2017, 6:30pm-8:15pm (Doors Open: 6:00pm)
Place
Okuma Auditorium, Waseda Campus
Eligibility
Waseda students, staff, and general public
Language
English and Japanese (with English interpretation)
Fee
Free
Registration
Not required
Program
1) Talk by George Takei
2) Performance by Elena Wang and SEIREN
Guest Profile
GEORGE TAKEI
Born in Los Angeles, California, George Takei is a Hollywood and Broadway actor, author and human-rights activist. As Japanese-Americans, he and his family were forced into internment camps in the United States after the outbreak of World War II in 1941. After the war Takei became a famous actor, best known for his role as Hikaru Sulu in "Star Trek". He came out publicly as a gay man in 2005. He organises and takes part in activities seeking to create a bridge between Japan and the United States and is a director of The Japan-United States Friendship Commission and trustee of the Japanese American National Museum. He received the Order of the Rising Sun from Japan in 2004.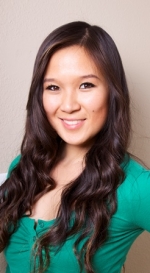 ELENA WANG
Elena Wang graduated from the UK accredited Lasalle College of the Arts in Singapore with a BA degree in Musical Theatre. She then earned an MFA in Film from the New York Film Academy and has worked as an actress on stage and screen in many countries including Australia, Singapore, the United Kingdom and now the United States. Prior to coming to the US, she performed in "The King and I" with Daniel Dae Kim ("Hawaii 5-O") and Maria Friedman at London's Royal Albert Hall. "Allegiance" is her Broadway debut.
Please use this form if you have any questions or comments that you would like to raise in the Q&A part of the Talk Session.
Kindly bear in mind that as the time of the Talk Session is limited, all questions may not be answered.
Please input your questions here
Organizers
Waseda University Intercultural Communication Center (ICC)
Waseda University Gender and Sexuality Center
Cooperation
Waseda University Office for Promotion of Equality and Diversity
Waseda University Student Affairs Section
SEIREN (Official Student Circle of Waseda University)
THEATER LIVE JAPAN LLC.
Equal Marriage Alliance Japan
SPC peak performance
Enquiries
ICC  TEL: 03-5286-3990   E-mail: icc-talk@list.waseda.jp