Prof. Hiromi Fuyuki, Faculty of Letters, Arts and Sciences
Field of expertise: Shakespeare (visual and imagery representation in Shakespearean Drama)
Prof. Tetsuhito Motoyama, Faculty of Law
Field of expertise: Shakespeare (reception of Shakespeare)
Prof. Norimasa Morita, Faculty of International Research and Education
Field of expertise: Film and Literary Studies (adaptation of Shakespeare plays)
Part 1: The charm of Shakespeare's plays and the variety of performances in Japan
A group of scholars at Waseda Universityworking under the March 2016 collaboration agreement between the University of Birmingham and Waseda University, has been engaged in joint research with the University of Birmingham Graduate School's Shakespeare Institute, under the aegis of the International Research Project Creation Support Programme. The Waseda team consists of Prof. Norimasa Morita (Faculty of International Research and Education), Prof. Hiromi Fuyuki (Faculty of Letters, Arts and Sciences), and Prof. Tetsuhito Motoyama (Faculty of Law).
As one of the achievements of this collaboration, Re-imaging Shakespeare in Contemporary Japan, a book of annotated English translations of Japanese Shakespeare adaptations, will be released from Bloomsbury Publishing Plc in the United Kingdom in February 2021.  The three professors discussed Shakespeare's appeal, motivations for their research, and their forthcoming book. (Date of the discussion: August 26, 2020)
The charm of Shakespeare
Fuyuki Currently, I am conducting research mainly on visual representations in Shakespeare's plays. Although his works exist in the form of printed texts, it often happens that the visual impressions or images are brought onstage clearly. In my view, Shakespeare must have envisioned that the visual experience of the audience would have been vividly retained in one's memory. I am examining the relationship between visual images expressed in Shakespeare's texts and pictorial expressions that flourished in Britain in the 16th century, such as emblems (paintings and prints of compositions of mottos, figures, and short poems) and Mannerism.
Motoyama I think that no other body of work has had such diverse interpretations as Shakespeare's works have had in theatrical productions through the ages, in so many countries, or such extensive discussion from various points of view—Professor Fuyuki's perspective included. I am interested in the reception of Shakespeare, that is, the ways in which Shakespeare is understood and accepted, as evidenced in books, performances, and films in various countries. I think it is interesting that because the works of Shakespeare are given such a broad reception, some viewers feel that they are dealing with contemporary issues or even elements that reflect Japanese society, which are completely different from those of Britain.
Morita My area of expertise is the adaptation of literary works, including dramatizations, adaptations and the reworking of source materials, which includes translation. Recently I have been studying the adaptation of literature into other media, such as videos, operas, and musicals, so Shakespeare's works are an important research subject for me. I began my career as an academic researching the works of the poet Edmund Spenser, who alongside Shakespeare colored the British Renaissance, so poetry and words are persistent themes in my studies. Shakespeare's plays are studded with poetry called blank verse, and although I think that words are very attractive, when they are performed in Japanese translation, it seems to me that the beauty of such texts, and their sound and rhythms, tend be lost.
Adaptations of poetic expressions in Shakespeare's works
Fuyuki A famous example of such difficulty in translation is the line, "To be, or not to be, that is the question" (Hamlet, Act 3, Scene 1). Over the years, there have been more than forty translations of that line into Japanese by prominent translators. Shoyo Tsubouchi, during his tenure as a Waseda University professor, completed the first Japanese translation of the collected works of Shakespeare in 1928. Tsubouchi attempted to translate that line to express a sort of ontology using Japanese words with connotations of being and existence: "Should I remain in existence or not, that is the question". Other well-known translations include "Is it okay to leave it as it is, or not", by Yushi Odashima; "Whether I stay alive or disappear?" by Kazuko Matsuoka; and "Should I live or die?" by Shoichiro Kawai. I think these variations reflect the anguish that the English verb "to be" causes those who attempt to express it directly in Japanese. If we read it in English, we might recognize the line as giving expression to Hamlet's feelings and social milieu, but if we try to fit it into a Japanese sentence, it is very difficult to find a single appropriate expression.
I would like to add another case to the variety of interpretations pointed out by Professor Motoyama. Shakespeare's plays provide almost no background details or stage directions. For example, in Romeo and Juliet, the reason why the Montagu and Capulet families are fighting is not explained at all. That leaves the readers room to exercise their imagination and add their own interpretations. Because of this ambiguity of the play, it is possible to reflect upon it the various social circumstances of our time or the experiences of lovers who are torn apart for some reason; that can be interpreted according to the reader's own sense, regardless of country or culture—although I cannot think that Shakespeare had that in mind at the time of writing.
Motoyama The same goes for "Fair is foul, and foul is fair" (Macbeth, Act 1, Scene 1). Yushi Odashima translated that as, "Good is bad, bad is good"; while Tsuneari Fukuda translated it as, "Beautiful is filthy, filthy is beautiful"; and many translators have struggled with the line. The Shakespeare Company in Sendai translated "fair and foul" into the Sendai dialect, Tsugaru dialect and general Tohoku dialect, all in the same performance.
Introducing to those overseas small theater performances of Shakespeare's plays in Japan
Morita  Shakespeare's plays have been performed at a number of small theaters in Japan, including the Sendai Shakespeare Company, which was mentioned earlier by Professor Motoyama. Those productions are of great interest, even to overseas researchers, some of whom have come to Japan to watch the plays. However, the language hurdles are high, and the cultural background and the detailed considerations that go into the creation of lines are difficult to understand perfectly, if it is not impossible to grasp partially. I think the publication next year of a book in English explaining such considerations will be very meaningful for overseas researchers.
Motoyama That book, Re-imagining Shakespeare in Contemporary Japan, is scheduled for publication in February of 2021 by Bloomsbury Publishing in the UK. It features three plays that have been performed in small theaters in Japan. In most cases, when Shakespeare's plays are introduced in Asia, they are productions incorporating elements from the performing arts, such as the work of Yukio Ninagawa or the Singaporean director Ong Keng Sen; at other times performances involve large production companies. When talking about the reception of Shakespeare in Japan, I have always thought that the works of small theaters are an essential element. Small theaters have  restrictions in such things as financing, stage size and casting, so new ideas are often created to overcome those restrictions. It can be said that such new ideas are at the forefront of small theater adaptations. Rosalind Fielding, who was a doctoral student of the Shakespeare Institute doing research at Waseda, was also interested in this. Then Fumiaki Konno, a Shakespearean scholar (and a graduate of Waseda University), came on board, which is how the translation project began.
Motoyama One play that was particularly difficult was The New Romeo and Juliet by the Shakespeare Company, which I introduced earlier. The stage is set as a hot spring town in Tohoku (northern Honshu) in the 1950s, and the actors speak in the Tohoku dialect, which has a wonderful cadence, rather than the rhythm of Shakespeare's poetry. This work was created after the Great East Japan Earthquake and was adapted as a comedy with the hope that it would be a source of relief for the victims. The commentary in the book also discusses how Japan's social background and major historical turning points are expressed in small theater performances. We translated the whole Japanese text into Scottish English rather than standardized English, although in our translation, we made an effort to keep some local Japanese elements: for example, the terms matagi (mountain hunters in Tohoku) and Juri-ppe (a friendly rendering of Juliet). None of the translators were Scottish English speakers, so we watched films using Scottish English, completed the translation, then had it checked by a colleague who is Scottish.
Morita The Shakespeare Institute is famous for textual studies. At the same time, the Royal Shakespeare Company is located in Stratford-upon-Avon, the hometown of Shakespeare, so they are actively conducting performance research too. I think that is why the Institute showed interest in the study of small theater performances. Conservative researchers have tended to consider textual studies and literary criticism to be the center of Shakespeare research; they have not always regarded performance research as hardcore research. In that sense, that's another reason why the Shakespeare Institute, with its interest in performance studies, is a very good partner for us.
In part 2 below, the three professors talk about collaboration with the Shakespeare Institute at the University of Birmingham, which led to the publication of the new book.
☞Click here for Part 2
☞Click here for Part 3
Related Links
Profiles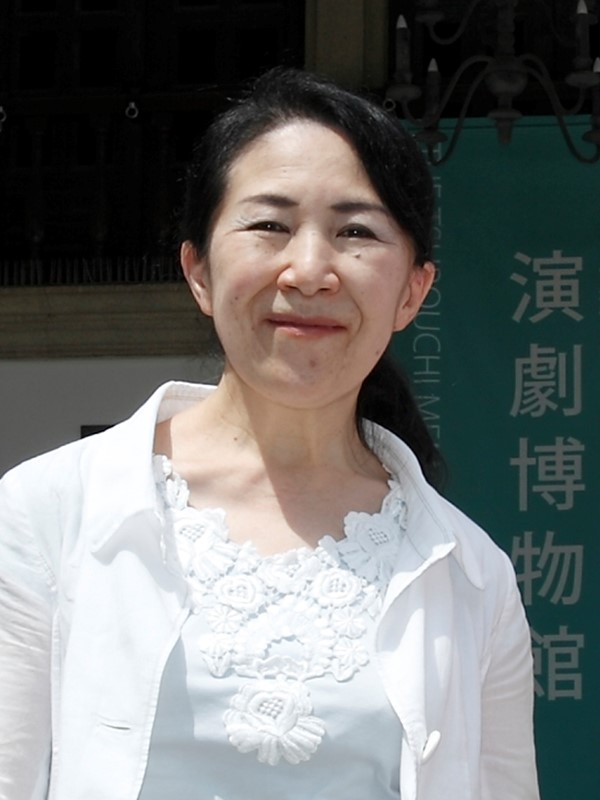 Prof. Hiromi Fuyuki
Professor in Waseda's School of Humanities and Social Sciences since 2011. Graduated from Waseda University Graduate School of Letters, Arts and Sciences in 1990, held the posts of full-time lecturer at Takushoku University, and full-time lecturer and associate professor at Waseda University. Currently, in addition to her vigorous research activities, Prof. Fuyuki is serving as Associate Dean of Waseda's Research Promotion Division.
Prof. Fuyuki's publications include "English Literature as a Canon: On Translation of Shakespeare" (joint authorship, in How Modern Humanities in Japan was Shaped), Bensei Publishing, 2019; The Text Made Visible: Shakespeare on the Page, Stage and Screen (co-edited with Prof. Motoyama), Sairyusha, 2011; and Language and Culture in Shakespeare (editor), Waseda University Press, 2007.
Prof. Fuyuki is a member of the Shakespeare Society of Japan.
Prof. Tetsuhito Motoyama
Professor in Waseda's School of Law since 2016. Master of Arts in Shakespeare Studies from the Shakespeare Institute, University of Birmingham; Ph.D. from International Christian University Graduate School of Comparative Culture. Has held posts as assistant professor and associate professor at Waseda University's School of Law.
Prof. Motoyama's publications include "The Shakespeare Company Japan and Regional Self-Fashioning" (co-authored with Fumiaki Konno) in Bard Bites, Edgar Elgar Press, to be published in 2021; and The Text Made Visible: Shakespeare on the Page, Stage and Screen (co-edited with Prof. Fuyuki), Sairyusha, 2011.
Prof. Norimasa Morita
Professor in Waseda's School of International Liberal Studies since 2004. Received an MA in English Literature (coursework in English) from Waseda University; and both MA and Ph.D. in English Literature (coursework) from the University of Kent. Prof. Morita has held posts as professor in Waseda University's School of Law; and prominent positions including Senior Dean of Waseda's Faculty of International Research and Education, and Waseda University Vice President for International Affairs. His publications include Japan Beyond Borders, Seibunsha, 2020; and Marginalia: Hiding Literature/Hidden Literature (co-editor), Otowa Shobo Tsurumi Shoten, 1999; and translations of works including Modernity and the Holocaust by Zygmunt Bauman (Chikuma Shobo, 2020); Liquid Modernity by Zygmunt Bauman (Otsuki Shoten, 2001); and The Illusions of Postmodernism by Terry Eagleton (Otsuki Shoten, 1998)
Venue
This talk was held at Building #8 and The Tsubouchi Memorial Theatre Museum on Waseda Campus.