The 9th Pan Pacific Game theory conference, at the Center for Empirical Analyses of Political Economy at Waseda University, was held between October 7 and 8, 2016. In addition to the Japanese researchers, the Euro-American researchers of game theory participated in the conference, gave the presentations of the researches, and discussed among them.
This conference has been held in Asian countries each other year to have communication between Asian researchers and Euro-American researchers. The committees organized smaller numbers of presentations, and each speaker had about an hour to present. Then, the participants had active discussions and understood the researches deeper. The students had a valuable chance to know the foremost researches.
The invited speaker was Professor Pradeep Dubey at New York State University. He carries out foundation study of game theory and economic activities in the front lines. In his lecture, he showed the results of mechanism design to keep smooth economic trades under the title "Money as Minimal Complexity."
In addition, Professor Peter Wakker at Erasmus University presented his research of "reconsideration of expected utility theory", and Professor Rabah Amier explained the law of demand in monopolistic competitions. All the presentations were comprehensive, and were appealing in terms of contents.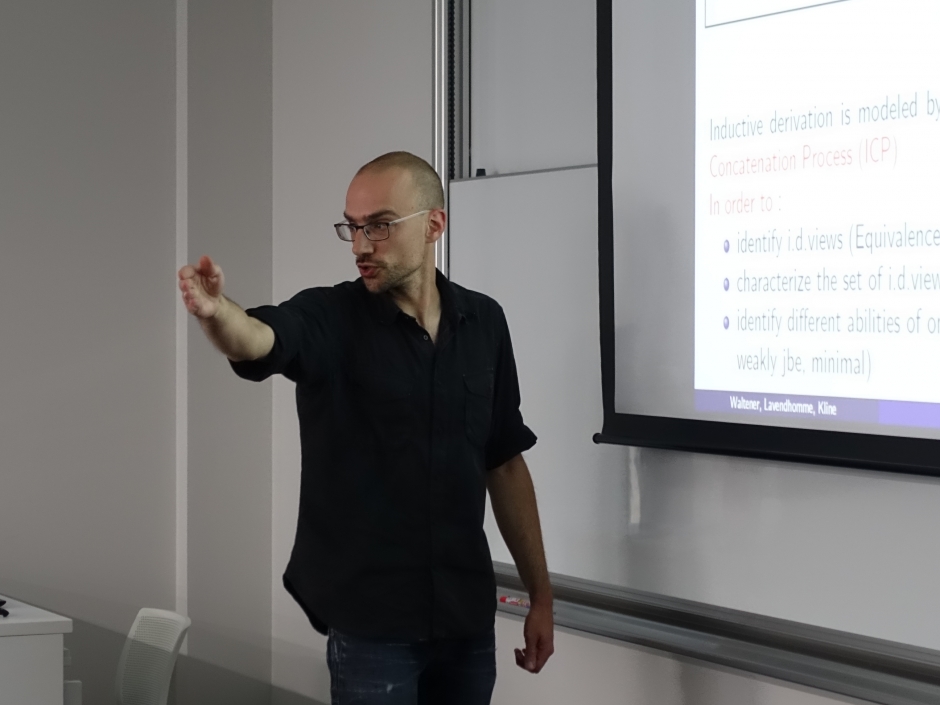 The reception was held on October 8. The participants of the reception talked each other in a relaxed mood not only about the researches, but also about suggestions and right ways to researches. In the last speech, Professor Wakker gave his impressions on this conference as follows: A conference should consist of well-balanced research fields. It is not good that a conference consists of too narrow fields. Likewise, it is not good that it consists of too large fields. In this sense, this conference was well-balanced and valuable for all the participants.