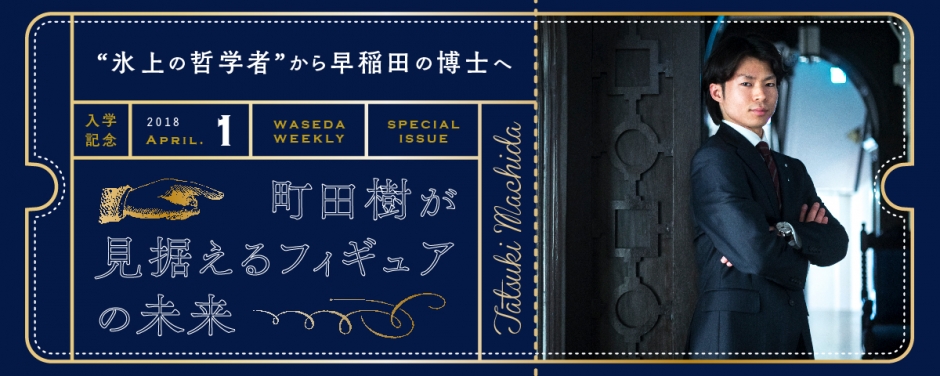 Tatsuki Machida, a figure skater who competed at the 2014 Sochi Olympics and World Figure Skating Championships, was central in figure skating's boom in popularity. Machida suddenly announced his retirement from figure skating in December 2014 and in April 2015 enrolled in Waseda University's Graduate School of Sports Sciences. He completed his master's degree and is continuing his research as a PhD student.
Machida underwent intense figure skating training from the age of three and now researches copyright law and cultural economy within the world of artistic sports, which encompasses, among others, figure skating, rhythmic gymnastics, and artistic swimming.
Why did Machida decide to embark on the path of a researcher following his competitive career? And what are the "pressing matters" of the figure skating world which have caught his attention?
Tatsuki Machida[1st part]#1 "I have absolutely no regrets about retiring" A decision informed by life and the figure skating world
Tatsuki Machida[1st part]#2 Athlete numbers, eating disorders, expression and technique Pressing matters of the figure skating world
Tatsuki Machida[1st part]#3 Initial impressions upon entering academia The intimidation and depth research
【2nd part】A figure skater finds fulfillment in academia Tatsuki Machida's message to athletes