On November 11, a press conference was held at Waseda University following Okazu Ojima agreement to join the Chiba Lotte Marines as a professional baseball player.
"Different from many other players, I'm only going professional after graduation from Waseda University. Hence, I feel a need to produce results immediately. Thankfully, I haven't got any major injury over the past four years at Waseda. I think I have a mentally and physically strong body but will continue to train hard."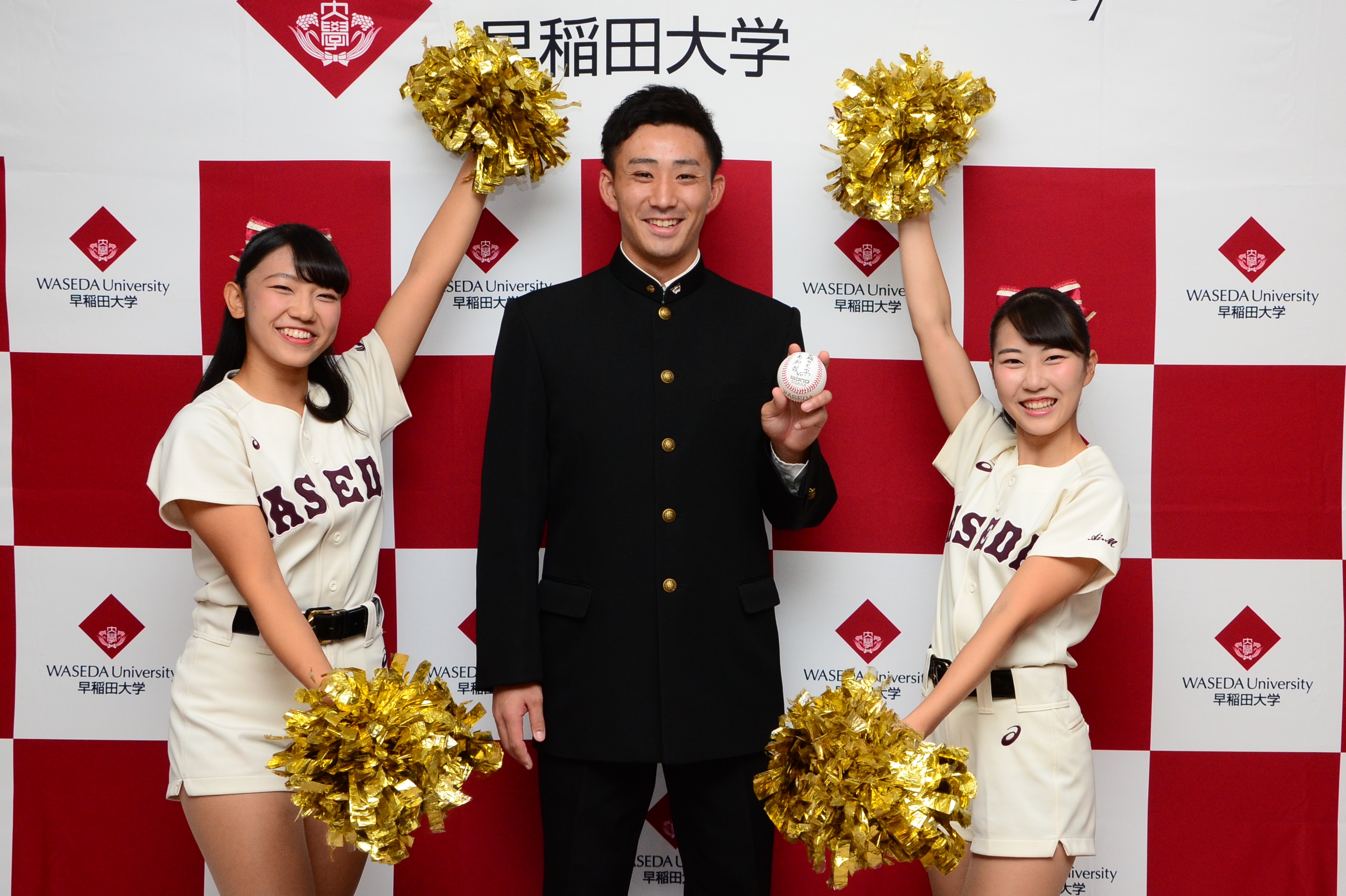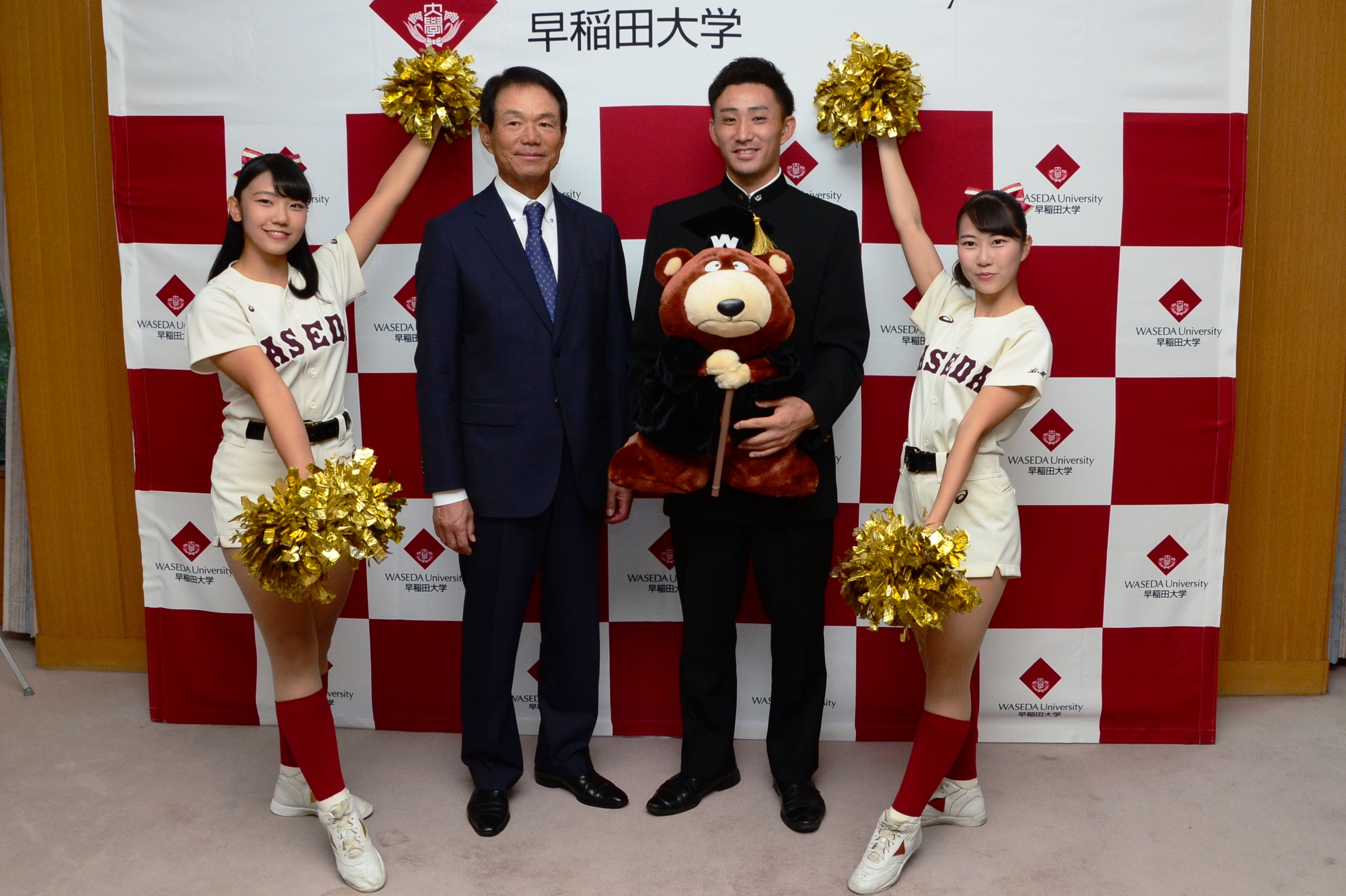 Ojima will be graduating soon but the University will continue to cheer him on and hopes the Waseda community would do the same.